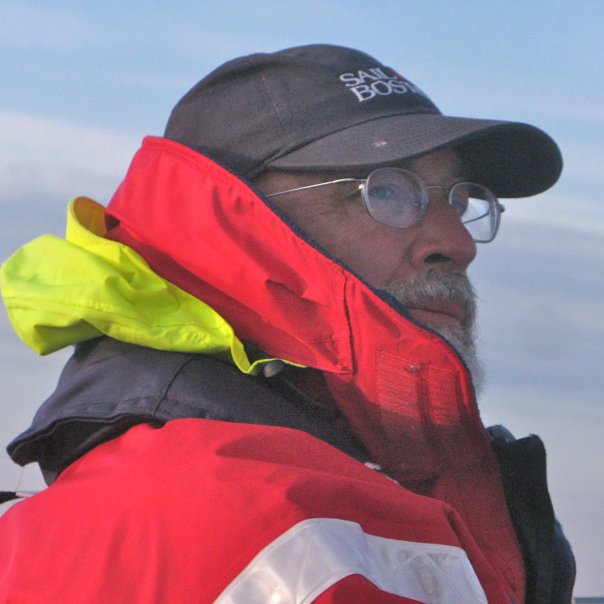 Dr. Geoffrey Clark founded Gastroenterology Professional Associates (now Atlantic Digestive
Specialists) forty-seven years ago as the first gastroenterology medical practice in the Seacoast
area. The foundation that he established in 1976 led to our growth as one of the premiere
digestive specialty practices in New England today.

Dr. Clark strongly advocated for improving clinical outcomes by putting the patient's needs first and foremost. He never wavered from that objective. Dr. Clark was an honest and kind individual with many diverse interests and achievements. We valued and enjoyed each moment we shared with him over the past seventeen years since his retirement and will always be thankful to him for putting this exceptional practice together. We will miss him dearly. His passing has received much media attention. Below is one of those articles.
Portsmouth Philanthropist, Physician and Entrepreneur – Dr. Geoffrey Clark Has Died
By PAULA TRACY, InDepthNH.org
PORTSMOUTH – Philanthropist, entrepreneur, and Portsmouth gastroenterologist,
Dr. Geoffrey E. Clark has died. Born May 21, 1938, Dr. Clark was 84 years old.
Together with his wife, former state Sen. Martha Fuller Clark, D-Portsmouth, the two
have been recognized as a formidable team for more than 45 years helping New
Hampshire's vulnerable communities, particularly children, women, and the
environment.
Ray Buckley, chairman of the New Hampshire Democratic party, called Dr. Clark a
"beloved" community leader, philanthropist, and husband.
"Dr. Clark was one of the most interesting, kindest, most generous people I've ever
met. He's well-respected and accomplished in a variety of fields, and he will forever
be remembered in New Hampshire.
"He's left an ever-lasting mark on the Granite State, in the political world, and far, far
beyond. My heart goes out to Senator Martha Fuller Clark, his beloved wife — Caleb,
Anna, and Than, his children he loved dearly — and his four grandchildren, who were
the lights of his life," Buckley said.
The Clarks moved to Portsmouth in 1973 and served on more than 40 boards over
the years.
They have both been very involved with New Hampshire politics, with Martha Fuller
Clark serving six terms in the New Hampshire State Senate. Martha Fuller Clark is
currently serving as vice chair of the New Hampshire Democratic Party.
Dr. Clark served for more than 32 years as a doctor at Gastroenterology Professional
Association. He was also co-founder and first medical director of Braintree
Laboratories Inc. and was medical director at the pharmaceutical developer
Ischemix, working to find treatments for heart and kidney disease.
Dr. Thomas Sherman of Rye, a former state senator and retired gastroenterologist
who also ran for governor, said: "I will always remember Geoff for his wonderful
friendship and as a fellow gastroenterologist, for his remarkable accomplishments in
science and medicine.
"Not only was he a respected and compassionate physician, but his work in science
has changed healthcare, benefiting millions of people across the globe. A man of
gentle humility, he will be deeply missed," Sherman said.
Dr. Clark was also involved in documentary filmmaking, including "Abandoned in the
Arctic," which re-traced the efforts of an explorer in 1881-1884 by sea kayak 700
miles from the North Pole.
He also was involved in Sustainable Harvest International, which works to promote
the preservation of important world habitats.
Dr. Clark volunteered with Theatre of the Seas, which became the Seacoast
Repertory Theatre, by helping to strike the sets and later became involved as a board
member and led the capital fund drive "to encourage people to step up to the plate
and make important things happen," he said in an interview published in the New
Hampshire Business Review.
"It was a trial by fire to find people, and the money we raised was small today but
very big dollars then. I was happy to write a check, and I learned it's one thing to ask
people for money but another to ask them to become involved. It was a challenge to
expand the base of people who have the means to contribute and then to keep them
involved and see the benefits," Dr. Clark said during the interview.
When asked what public service meant to him, he told NHBR:  "I think one thing: It's
a lot of fun. It can be frustrating because you don't always get what you want, but
it's terrific to help manage important institutions and have a big influence in so many
areas. I've never regretted a contribution I've made."
Congresswoman Annie Kuster, D-NH, said his contributions will be missed, that New
Hampshire lost a giant in Dr. Clark's passing.
"Dr. Geoffrey Clark was a generous and thoughtful friend, always working to help
others. For decades, he made a positive and long-lasting impact on communities all
across our state. My thoughts and prayers are with his family and loved ones,"
Kuster said.
Portsmouth Mayor Deaglan McEachern said: "Portsmouth lost a leader on Saturday.
Geoff worked tirelessly to make life in our community better. His loss is
immeasurable and on behalf of the City of Portsmouth we send our condolences to
his beloved wife Martha and their children Caleb, Anna and Than."
In 2019, the New Hampshire Women's Foundation honored the Clarks for their
commitment to women and girls in New Hampshire.
The foundation presented the couple with its AmplifiHER Award, citing the Clarks for
more than 40 years of "dedicating their personal and professional lives to
strengthening New Hampshire communities," according to NHBR.
Funeral arrangements were not immediately available.